Since long-term exposure to elevated levels of radon poses a serious health risk, and radon levels can change daily, it is best to test for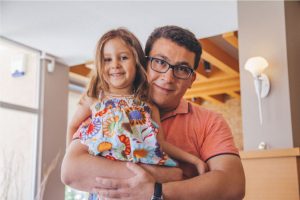 radon with a long-term test of 91 days or more. For most single-family homes, duplexes or apartments, you only need to test in one room (for homes with larger square footage you may want to consider testing in two different areas).
It is also a good idea to measure radon levels before renovating your home to see if you should include a mitigation system in your renovation plans, as well as after any renovations that have changed your heating system or building envelope.
By hiring a C-NRPP certified professional to conduct the testing for you, you can ensure that tests are placed properly. A professional has a quality assurance program which provides greater confidence in the measurement device and will provide you with the information you need in a way that is easy to understand so you can rest be assured of your family's safety, and that of your home, for years to come.
You can also use a device and test your home yourself.  Make sure that the device is listed with C-NRPP.  You can find a list of devices for purchase at www.carst.ca/radonwebsales/
….more information